Seamless Guttering Specialists in Southampton
Zinc line poly coated steel
This is now the main product that we use. It still has the benefits of aluminium guttering other than being powder coated as the colours in the poly coating. It is also colour fast too which means it doesn't pit or fade, so is slightly superior and is favoured by many builders. It is also a lot stronger and durable too.
Based in Southampton, Continuous Guttering have provided seamless guttering services to customers in the South of England for more than 40 years. We are a medium-sized business covering all major locations in Hampshire, Dorset and most parts of Wiltshire, including the principal towns of Bournemouth, Salisbury and Winchester. Our company, which has upwards of 12 employees, specialises in aluminium guttering and copper guttering.
We can also repair and replace uPVC guttering, and there's never a problem when it comes to the replacement of soffits and fascias either because we're the complete roofline experts for the whole of Southampton and the surrounding local areas.
Enquiries are welcome from customers in the domestic and commercial sectors, and Continuous Guttering are particularly at home when providing seamless guttering systems for larger properties such as communal buildings, flats and hotels. All work is genuinely bespoke, and this ensures customers in areas such as Southampton, Bournemouth, Salisbury and Winchester can have aluminium guttering, copper guttering or uPVC guttering cut to exact specifications onsite to any profile and to any dimensions.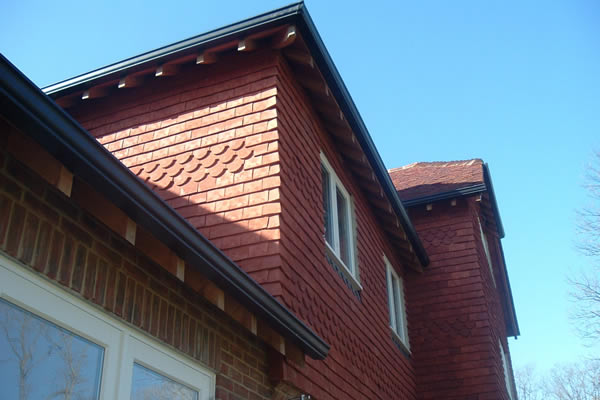 Continuous Guttering with a 25-Year Guarantee
Seamless guttering supplied to customers in and around the Southampton area comes with an insurance-backed guarantee of 25 years. Because seamless aluminium guttering and seamless copper guttering have no joins, property owners never need to worry about their new installation leaking. Importantly, all guttering products used by our company are manufactured in-house, and we manage the process personally from start to finish.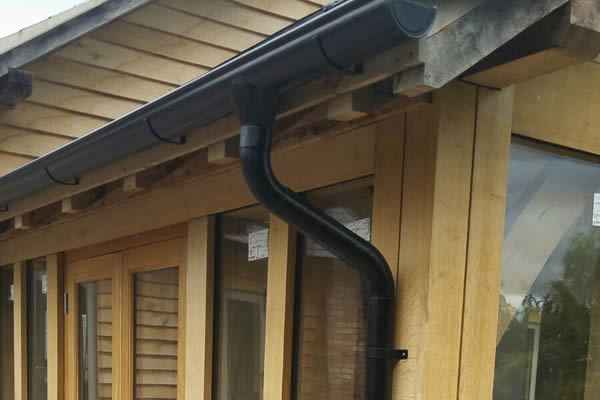 At Continuous Guttering, we have our own industrial machinery available which is used to profile all seamless guttering elements including half-round shapes for barns and traditional oak buildings. Customers in Southampton, Bournemouth, Salisbury and Winchester can choose aluminium guttering in a vast choice of colours, and we have our own specialist welder on the team who can create high-end seamless copper guttering.
Just as importantly, our continuous guttering has a zinc-lined polycoated finish for added durability and resistance to corrosion. Corus Colorcoat® LG systems work to the same principles as seamless aluminium guttering and provide internal and external protection alongside a scratch-resistant finish. The equipment we use is capable of manufacturing high-specification materials which many other types of machinery cannot extrude.
Full Regional and Nationwide Coverage
While the majority of our work takes place in Southampton and the surrounding Hampshire, Dorset and Wiltshire areas, we are prepared to travel to any location nationwide for customers who insist on using Continuous Guttering for supply and installation services. Our seamless guttering systems are joint and maintenance-free, and we are one of the very few companies, locally and regionally, to be able to work to lengths of up to 70m.
When you choose to have aluminium guttering, copper guttering or uPVC guttering installed by our company, you'll be dealing with a friendly, personable and family-run company which put the needs of the customer first. From Southampton to Salisbury and just about everywhere else between, we deliver guaranteed services with public liability insurance to the value of £10m and the promise of first-class service delivery on every project.